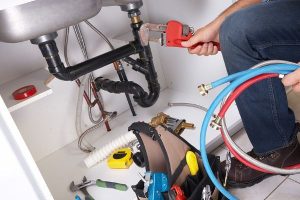 Your home's plumbing system is a complex network of pipes, valves, and fixtures that work together seamlessly to provide you with clean water, eliminate wastewater, and maintain a comfortable temperature. But when this system malfunctions, it can quickly disrupt your daily routine and create a stressful situation. That's where residential plumbing services come in, offering a range of solutions to restore your home's plumbing systems to optimal performance.
What Our South Bay Area Plumbers Do
24-Hour Emergency Plumbing
Drain Cleaning & Unclogging
Toilets, Sinks & Showers
Backflow Testing & Repair
Hydro Jetting
Water Heaters & Boilers
Leak Detection & Repair
Sewer & Gas Line
Residential Plumbing Installation
Plumbing Remodels
Repiping Services
24-Hour Emergency Plumbing
You never know when a plumbing emergency might strike. A leaky pipe, a clogged toilet, or a burst water heater can turn your home into a chaotic mess. That's where 24-hour emergency plumbing services come in. We are available day and night, 7 days a week, to tackle any plumbing disaster that comes your way. Whether it's a midnight pipe rupture or a Sunday morning sewage backup, we'll be there to assess the situation and get your plumbing system back in working order.
Drain Cleaning & Unclogging — We Keep The Flow Going
If your drains are acting up, don't hesitate to call in our drain cleaning professionals. Drain clogs can slow down your sink, cause your bathtub to overflow, or even lead to sewage backups. Drain cleaning and unclogging services are here to the rescue. We tackle even the most stubborn clogs — expertly breaking up blockages to restore the flow of water in no time.
Toilets, Sinks & Showers — Kitchen & Bathroom Repairs
Kitchen drain unclogging is just the beginning. A leaky dishwasher, toilet overflow, or broken fixture can ruin your day and cause countless hours of cleanup. Whether you have a toilet that refuses to flush, a sink that won't drain, or a shower faucet that needs replacement, our plumbers have the tools and expertise to tackle any plumbing issue that arises.
Backflow Testing & Repair
Backflow is a serious plumbing issue that can contaminate your drinking water with harmful substances. It occurs when water flows backward through the pipes, often due to a pressure imbalance. Our backflow testing and repair services are here to keep your home's water supply safe and clean.
Hydro Jetting: The Powerhouse Of Drain Cleaning
For the most stubborn and persistent clogs, hydro jetting is the ultimate solution. This powerful technique uses a high-pressure stream of water to blast away even the most formidable mainline blockages. With hydro jetting we can clean out drains, sewers, and even grease traps, leaving them sparkling clean and free-flowing. It's a safe and effective method for tackling even the toughest plumbing challenges.
Water Heater Repair — Gas, Electric & Tankless Models
Water heaters and boilers provide us with hot water for showers, baths, and dishes. It's important to have your water heater or boiler serviced regularly by a qualified technician. We can identify potential issues before they cause major problems, ensuring that you have a reliable source of hot water whenever you need it. If it's time for repair or replacement, we can handle any job, from minor fixes to a complete water heater installation.
Leak Detection & Repair — Swiftly Identifying Hidden Issues
Hidden leaks are the stealthy saboteurs of your plumbing system. They can cause water damage, mold growth, and high water bills, all without making a sound. Our leak detection and repair services are like your plumbing detectives. We use specialized equipment to pinpoint leaks, even if they're buried deep within your walls or under floors. Once we've located the leak, repairs are quick and efficient, preventing further damage and restoring your plumbing system's integrity.
Residential Sewer & Gas Line Service
Your sewer and gas lines silently carry away waste and provide you with the fuel to cook and heat your home. But when these lines malfunction, it can lead to serious problems. That's why it's important to have your sewer and gas lines inspected and serviced regularly. Sewer line cleaning services can remove clogs and obstructions, while gas line repair services can identify and fix leaks to prevent potential hazards.
Plumbing Installs: Setting Up Your Home Plumbing Right
Plumbing installations involve setting up new fixtures or systems in your new construction or existing home. We install sinks, toilets, water heaters, and other essential plumbing fixtures right the first time. Proper installation ensures functionality and prevents future issues, making your daily life hassle-free for years to come.
Home Plumbing Remodels & Upgrades
Whether you're upgrading your kitchen, adding a bathroom, converting a garage, or renovating your entire home, plumbing modifications are often necessary. We provide expert services for these types of plumbing remodels. Our meticulous approach ensures seamless integration and optimal functionality of your new appliances and plumbing fixtures.
Residential Repiping: Ensuring Reliable Water Flow
Just like your home's electrical wiring or HVAC system, your plumbing system has a lifespan. Over time, old or corroded pipes can cause low water pressure, rusty water, or frequent leaks. We specialize in residential repiping — replacing your outdated or damaged pipes with durable, modern materials. With a pipe replacement, you'll enjoy years of trouble-free operation and avoid costly repairs due to leaky or corroded pipes.
Why Hire Our Professional Plumbers?
Expertise and Experience: Professional plumbers have the necessary expertise and experience to handle various plumbing tasks efficiently and accurately.
Quality Workmanship: They deliver quality workmanship, ensuring installations, repairs, or replacements are done correctly the first time, minimizing the need for future fixes.
Access To Tools & Technology: Professionals use advanced tools and technology for accurate diagnosis and efficient resolution of plumbing issues, ensuring long-term reliability.
Compliance & Safety: They adhere to industry standards and regulations, prioritizing safety and compliance in all plumbing services.
Schedule Reliable Plumbing Services In San Jose
For residential plumbing in San Francisco and the South Bay Area, trust AquaTek Plumbing for reliable, reputable, affordable service. With a commitment to exceptional care, professionalism, and customer satisfaction, we offer comprehensive solutions for all your plumbing needs. Contact us to schedule maintenance, repairs, or emergency service today.